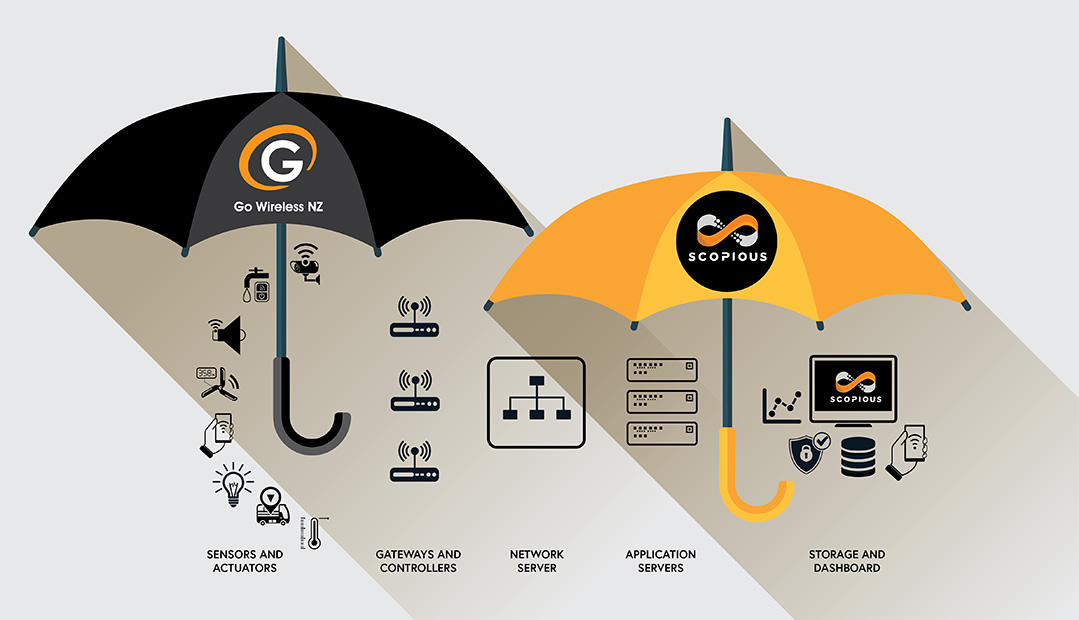 What Scopious can do for you
Scopious IoT Ltd is a Go Wireless NZ Ltd company and comes with the expertise you would expect of an industry leader. With our in-house R&D team, we have created the Scopious IoT platform and applications for onboarding gateways and devices, as well as viewing the ever so critical data produced by your sensors.
Fully backed up by the Go Wireless NZ machine, Scopious IoT Ltd offers consultation services from the ground up for your LoRaWAN network.
For companies that have developed their own application platform, Scopious can assist here too. We work with a number of network providers throughout the country, and our expertise ensures your data is secure and it reaches only your platform.
Copyright ©
2021
Go Wireless NZ. All Rights Reserved.
Any indicative prices are in New Zealand dollars and exclude GST.