"The Best Way to Predict The Future
is to Create it."
IoT has huge potential to transform the way we think
and operate in a large range of industries
IoT has huge potential to transform the way we think and operate in a large range of industries
Smart Agriculture
The Importance of Sensing Environmental Changes
Real-time data of water usage, temperature and humidity, carbon dioxide and salinity of farmland or greenhouse regularly uploaded by sensors can be collected, transmitted and analysed in the Scopious app.
Soil monitoring, for example, can help improve the agricultural planting environment, reduce power consumption and cost while giving farmers the opportunity to respond to conditions as needed during peak seasons.
Predictability, Reliability and Productivity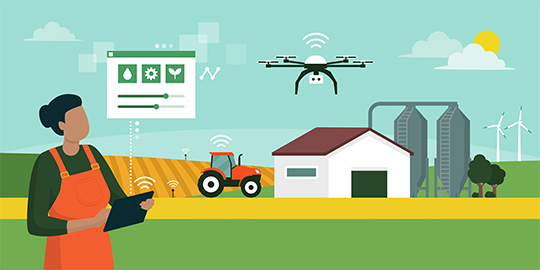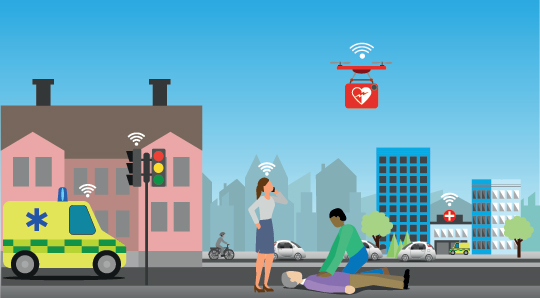 Smart City
Improving Life in the City
Find and locate suspicious activity and potential danger while increasing operator safety reduces costs for manual labour and maximises efficiency. Detect unsafe situations (such as vandalism in the area, gunshots breaking glass, panic, screaming). Real-time information enables emergency situations to be handled effectively and in time.

Air Freshness Measurement, Motion (PIR) Detection, Lighting Adjustment and Temperature/Humidity Monitoring are easy to deploy in any facility, such as smart buildings, museums, libraries.

Safety, Reliability, Satisfaction
Smart Energy
The Power of Data in the Energy Sector
The rapidly evolving need to remotely monitor and control utility-scale solar power generating assets is driving demand for solar monitoring solutions. However, some difficulties occur on daily maintenance. For example, staff has to be sent out to the site to check out and do some repairs regularly in the whole year in the distribution system, which costs lots of money.

It's not just the solar industry that could benefit from better remote management. Alerting oil, gas and wind farm admins of problems once occurred without sending field workers remote sites.
Efficiency, Reliability and Professionalism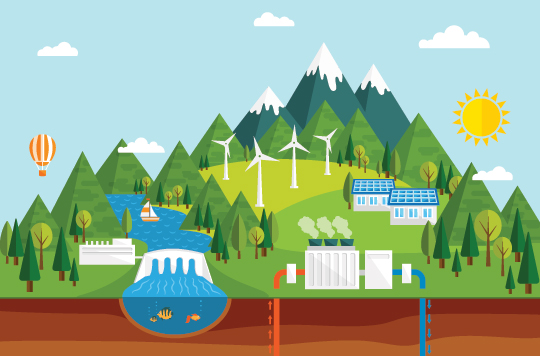 Smart Medical
Better Data Means Better Patient Care
Provided medical devices are network-enabled equipment, service personnel can monitor devices in real-time, perform predictive maintenance, and greatly reduce service calls and downtime.
Using data from sensors installed in patients rooms, an authorised observer can monitor multiple patients at the same time. The system might assist with:
When a patient attempts to move from a safe position
(bed, chair, etc.).

For non-emergency situations, the observer can communicate through audio communication.

Specific help can be dispatched when needed, thereby increasing efficiency.
Visibility, Efficiency and Safety
Smart Retail
Where Payment Flexibility and Safety is Crucial
Industrial 4G LTE routers can be used in PoS payment systems to provide 4G network for safe data and stable transmission.
By collecting and analysing data, out-of-service kiosks can be dealt with remotely and promptly in real-time, saving costs and time on call outs.
A smart vending solution maximises productivity and profitability after connection: cash accountability, item level tracking, alarm monitoring.
Digital signage content displayed to users can be changed and customized via SMS text message, and bar code coupons can be issued to cellular devices.
Reliability, Flexibility and Security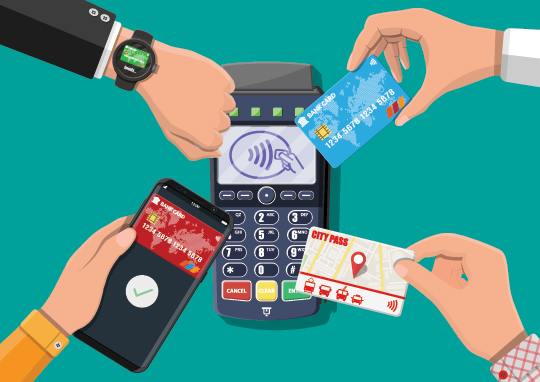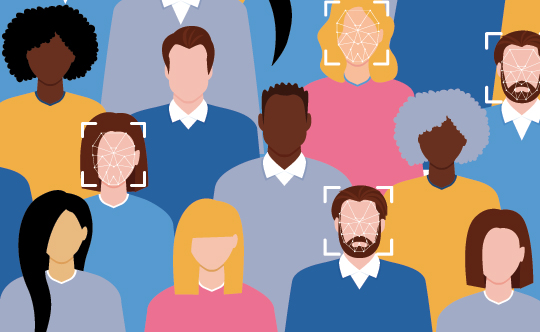 Smart Events
Empowering Stadium and Fan Experience
Automatically find a specific person through face recognition technology (if appropriately authorised to do so). Situations involving missing persons and risky situations can be handled extremely efficiently.
Detect current and future area occupancy (for example, live gate-entry rates, queue length status, and unexpected crowds detected).
Real-time information and statistics make it possible to handle emergency situations and assign resources appropriately.
Accurate information and spectacular infographics contribute to continuous fan engagement.
Security, Satisfaction and Accuracy
Smart Transportation
Optimising Traffic and Transportation
Information collected from cameras and sensors can be analyzed along with rush-hour traffic patterns and any nearby traffic accidents. The results of this data analysis are used to automatically adjust traffic lights and optimise traffic flow. Police cars, fire engines, ambulances and buses are connected with traffic control systems in order to get priority over other vehicles. Location, timing and fuel costs can be monitored for fleet management.
Transport and traffic management and enable users to be better informed and make safer, more coordinated, and 'smarter use of transport networks. By identifying vehicle, station and platform occupancy and planning travel times before boarding, IoT intelligence can enhance passenger's safety and confidence during the COVID-19 crisis and beyond. Statistics make it possible to predict future occupancy and assign resources appropriately.
Efficiency, Predicability and Optimisation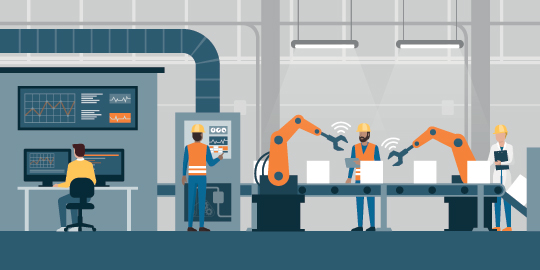 Industrial Automation
Intelligent Industrial Operation for the Future
IoT intelligence can result in increased efficiency of the manufacturing, product quality improvement, product cost and resource consumption decrease and improve traditional industry to a new stage of intelligence.
Warehouses can monitor, detect and alert on PPE parameters (Personal Protective Equipment Monitoring) in a non-invasive way and detect people trespassing on yellow lines into restricted areas.
Professionalism, Quality and Reliability
Copyright ©
2021
Go Wireless NZ. All Rights Reserved.
Any indicative prices are in New Zealand dollars and exclude GST.